Why choose an MCIA Ride training school?
By choosing an MCIA RIDE accredited training school you can be sure that the standards of training and customer service you receive will be amongst the best on offer. All MCIA RIDE accredited schools have undertaken a rigorous programme of business improvement, and are committed to delivering standards of training, and customer service, that exceed legal requirements. 




MCIA RIDE Accredited schools believe training should be professional, enjoyable and rewarding. They are unique in what they offer and how it is delivered. MCIA RIDE training school operators complete a rigorous 12 month programme to ensure their business and training practices are amongst the best in the industry. They are also assessed every year by our qualified assessors against 43 risk control measures across the Management, Quality, Safety, and Training areas of their business. This demonstrates an unwavering commitment to quality and customer experience.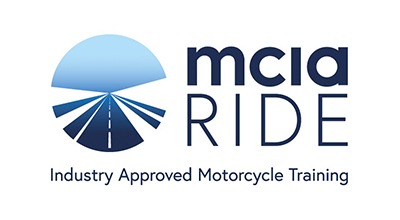 Don't base your choice on cost alone. 
Ask questions, lots of them! Training schools should be approachable and professional and be more than happy to discuss what they can offer you. Kawasaki are keen to ensure that you receive a high level of customer service, a high quality safe and enjoyable experience and that the training you receive is of the highest standard and on well maintained, new motorcycles (less than 2 years old).




Kawasaki Rider Training Scheme (KRTS) approved Training schools are encouraged to become MCIA RIDE accredited and those that do will undertake a rigorous programme of business improvement and are committed to delivering standards of training and customer service that by far exceed those prescribed by the Driving and Vehicle Standards Agency (DVSA). The DVSA are the Government department in charge of setting standards for driving and motorcycling, licensing, testing and education services. 




KRTS customers of MCIA RIDE accredited Training Schools have peace of mind, knowing that in addition to completing a comprehensive training course, all MCIA RIDE schools are inspected annually (DVSA require that all Instructors are checked once every 4 years, by appointment).  In addition you will receive a survey following your training, we use your feedback to ensure that the high standards of customer care required by both KRTS and MCIA RIDE are maintained 365 days a year and that you receive the high quality training you deserve.